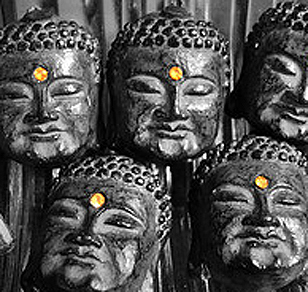 Teachers -- those we learn from; they are everywhere . . . and always have been.
Consider the people of your life -- in your past and those who are here now.
Try to clear your mind of feelings of attachment and/or aversion and ask yourself, with an openly honest heart: "What has this person taught me? How have they influenced me, enabling me to be the person I am today?"
Be patient with this, allow contemplation . . . perhaps you will experience the clarity through which you see and appreciate them (and yourself) in increasingly -- and profoundly -- empowering new ways.
(Length: 13 minutes)
Presented by Mark Winwood of the Chenrezig Project, with music composed and performed by the renowned SF Bay-area musician Bobby Vega.